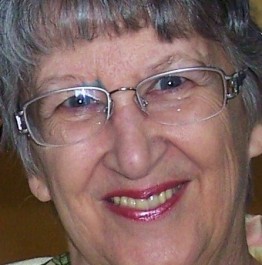 Betty Whitaker Jackson: Author
Betty Whitaker Jackson writes fiction, memoir, poetry, nonfiction, devotional guides, and anthology pieces. Although she has written for years, retirement from a forty-year career as a secondary language arts teacher has given her the required time to devote to her craft.
She has won First Place in the Reader's Digest Life Rich Memoir Writing Contest, and has published with WestBow Press, Life Rich Publishing, and CreateSpace.
She is an active member of the Space Coast Writers' Guild and volunteers with the Space Coast Symphony Orchestra. She now resides in Palm Bay Florida after living in New York, New Jersey, and Iowa. She is a cum laude graduate of Hope College with a major in English Education and minors in history and music and hold a Master of Arts degree in Humanities from Hofstra University. She is a designated Master Teacher and is a National Board Certified Teacher.
Her favorite writing quote is: "I write to discover what I know." By Flannery O'Connor.
Her website at https://www.bettyjackson.net includes her blog, "The View from Here," and information about her nineteen published books. Her most recent books are a revision-rewrite of her first book, now named "It's Surely a God Thing!" and an anthology of shorter works published in other formats, "Encore Anthology: Stories and Poems."  This is a compilation of works accepted in nine anthologies in the past eight years, now in one convenient place for readers to enjoy.
Ms. Jackson is now struggling with eyesight issues. She requests prayers for complete healing.
---
PUBLISHED WORKS AVAILABLE
AT WWW.BETTYJACKSON.NET AND AMAZON.COM
2012
It's a God Thing!
An Evangelical Novel
2013
Job Loss: What's Next? A Step by Step Action Plan Nonfiction
Nonfiction
2013
Bless You Bouquets
A Memoir
2014
And God Chose Joseph
A Christmas Story
2014
Rocking Chair Porch: Summers with Grandma
Memoir
2015
Whispering Woods
A Christian Novel
2015
Winter Wonderland at Whispering Woods
A Sequel
2016
Splendid Springtime at Whispering Woods
A Sequel
2016
Christmas Is Coming at Whispering Woods
Book IV series
2015
Thanksliving: Attitude of Gratitude
A Devotional Journal
2016
After Easter: Ascension and Pentecost
A Devotional
2016
Advent Adventure
A Devotional Guide
2016
My Psalms
Devotional Guide
2017
Seaside Serendipity
Novel
2017
Yay! Hooray! It's Concert Day!
Children's book
2018
Restore My Soul: A Lenten Journey
Devotional Guide
2018
Life-Changing Water: Chaos to Glory
Devotional Guide
2018
It's Surely a GOD Thing!
Evangelical Novel
2018
Encore Anthology: Stories and Poems
Compilation of Short Works
 MS. JACKSON'S WORK HAS BEEN CHOSEN FOR THE FOLLOWING ANTHOLOGIES:
2015
Love and Rockets
"Star-Crossed Lovers"
Space Coast Writers' Guild
2015
Driftwood Yearbook
"Handheld Romance"
"Place to Place"
"Picture Perfect"
"Picture Perfect"
Scribblers of Brevard
2016
Finding Your Wings
"Sometimes Angels Wear Clothes"
Spiritual Writers Network
2016
Stories of Hope
"Teachable Moments"
Authors for Christ
2016
Spring
"Nascent Springtime"
Space Coast Writers Guild
2016
Holidays
"What a Christmas It Was!"
Space Coast Writers Guild
2017
Friends
"Magnolia Symphony"
Space Coast Writers Guild
2017
Perseverance
"Behold, I Stand at the Gate"
Space Coast Writers Guild
2018
Dreams
"The Little Silver Bell on the Thrift Store Door"
Space Coast Writers' Guild
Her blog, "The View from Here" www.bettyjackson.net
See author profiles on




Soon celebrating their 50th anniversary, the Jacksons have lived in New York, New Jersey, Iowa, and now, the paradise of Palm Bay, Florida. Their two grown children and daughter-in-love, all orchestra musicians, and beautiful granddaughters Kaley and Emily, live nearby.
Hobbies include gardening, symphonic music, singing, book clubs, and teaching a weekly small-group Bible study for seniors. Foundationally, they daily enjoy God's divine appointments called Godincidences, which show God's providence and loving kindness.
Ms. Jackson's books are available as ebooks and paperback at Amazon.com, WestBow books, and LifeRich Publishing.